Established in 2019, Impulse Power Wash is made up of a team of 10 dedicated industrial and fleet cleaning professionals. We pride ourselves on providing a custom wash solution to meet each of our client needs.
Whether you need your fleet cleaned weekly, your restaurant kitchen degreased, or if you have a multi-million dollar piece of specialty equipment that needs to be cleaned before an overhaul, Impulse Power Wash can meet your needs.
We are available around the clock to work with your schedule. We work when you have down time.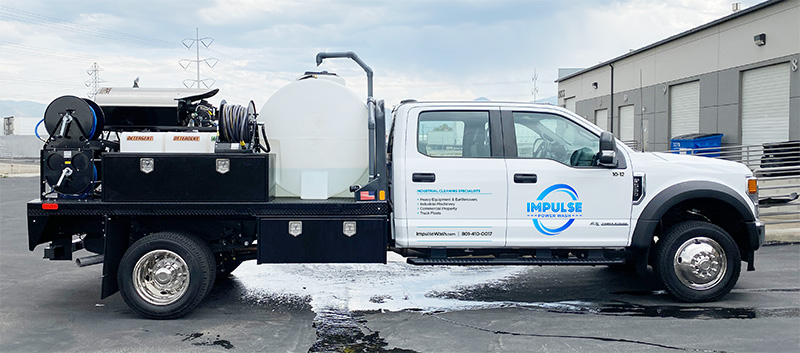 Our fleet of powerful truck mounted pressure washing systems provide up to 300 degree wet steam at 9 gallons per minute to tackle even the greasiest, most difficult jobs.
We carry over 500 gallons of water on-board so we can wash at your construction site or equipment yard even when there is no water service available.
Learn more about
our work methods